A project of identification and accompaniment of women and girls traders for the establishment of birth certificates is supported by XOESE since 2021.
Led by Femme Plus Togo, for several years they have been accompanying women traders and retailers in the city of Lomé (capital of Togo, a West African country) and Cinkansé (Togo-Burkina Faso border) as well as their outskirts to obtain birth certificates (most often by supplementary judgments), nationalities in order to reach the GRAAL: the identity card and/or the passport!
This project responds to the difficulties encountered by women traders in the exercise of their economic activities and especially women in the informal sector. Difficulties related to the lack of identity documents making difficult their activities of empowerment which could allow them to enjoy their economic rights.
This is why Femme Plus Togo accompanies them by enrolling them at their workplaces to enable them to acquire identity documents, starting with birth certificates and/or supplementary judgments, certificates of nationality, identity cards and passports.
As part of our field monitoring activities, we were able to follow and meet with several beneficiaries of their projects, we were able to meet with the beneficiaries in their field: the market.
We were able to collect their feelings, requests and reactions.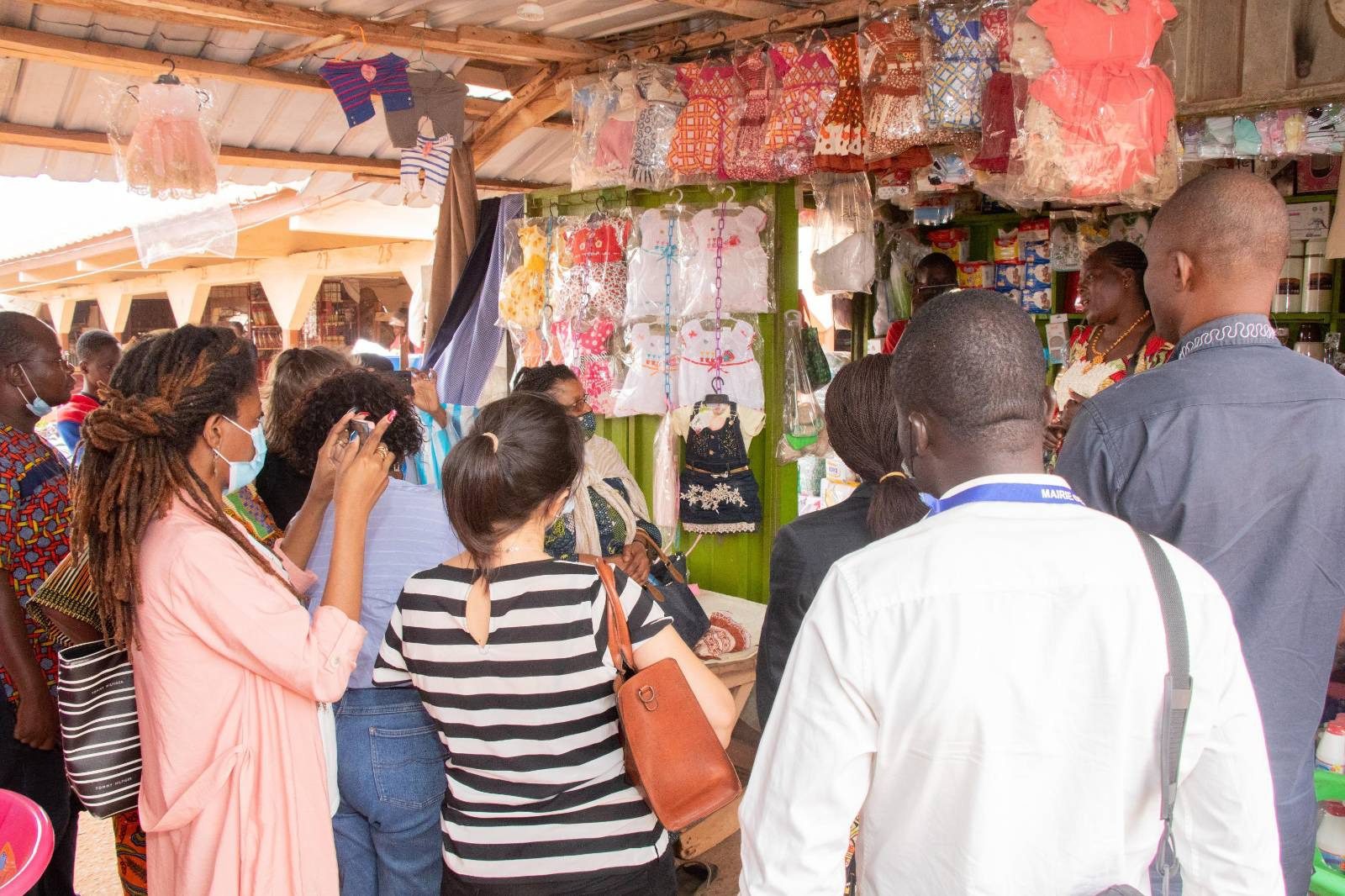 Femme Plus Togo works in close collaboration with essential partners such as the mayor of the city of Agoè, the deputy mayor of the town of Adétikopé, the market managers or the chiefs of the women traders' groups that we were able to meet and exchange with them.
The requests and needs being always bigger, thanks to the support of XOESE and its partners Femme Plus Togo was able to renew this project for another consecutive year.