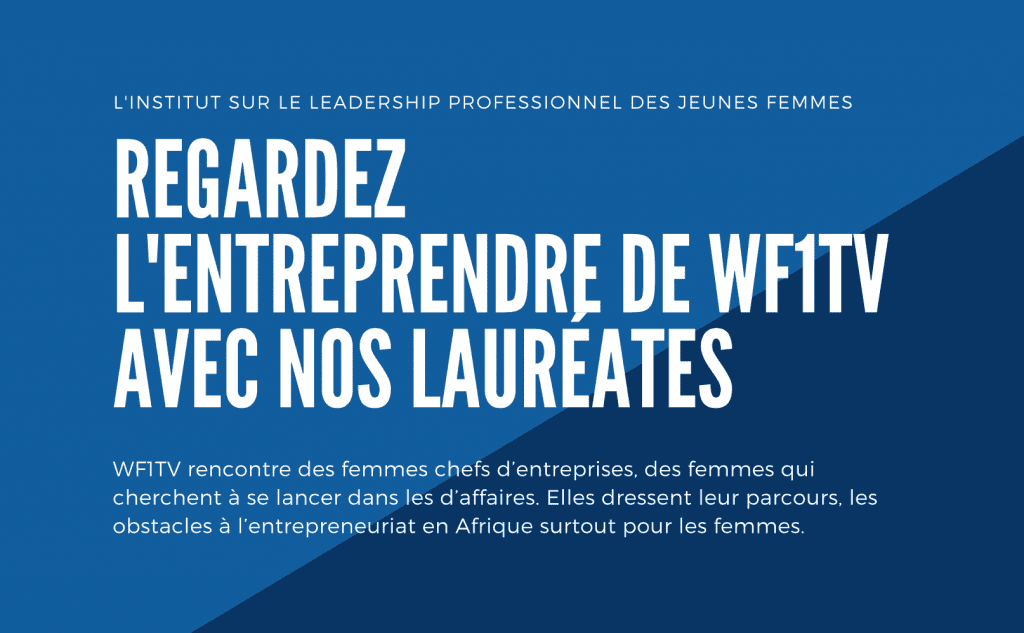 Women First TV interviewed the three young entrepreneurs who won the XOESE Young Women's Professional Leadership Institute award.
This video is the first interview in a new WF1TV program on young women entrepreneurs. In this video, reporter Nancy Sall Niang interviews the three winners of the XOESE Young Women's Professional Leadership Institute.
The winners are asked about their projects: who they are, what motivated them, the impact they hope to make, the challenges they face, and what they envision for the future of their businesses.
The video introduces Elsa BAKOLE, the first prize winner, who founded Aureole Monde, a social project that produces and markets reusable sanitary pads to combat menstrual and maternal insecurity for girls and women, especially those in rural areas. The company produces menstrual pads, maternity pads, panty liners, nursing pads and baby diapers, all reusable. The pads come in different shapes and sizes, as well as different absorbency capacities.
Nancy also discusses the projects of second and third prize winners Mbayang DIENE and Melissa Massala Ntsimba.
Diene wants to revolutionize onion cultivation in Senegal and produce onions of similar quality to imported onions (large size with low moisture and high storage capacity). His market research revealed that Senegalese onions are often of inferior quality due to the failure to respect the technical itinerary of onion farming. By rigorously respecting this process and also by purchasing seeds from approved suppliers, Bishri Business Pro promises quality onions.
Massala Ntsimba's business project aims to promote fish production and thus participate in increasing the population's need for animal protein. Meat is not always a product within the reach of everyone at all times. However, the aquaculture is an interesting alternative solution adapted to all the households. The main activity of Fish Box is to produce fish. The idea is simple but the innovation lies in its form of marketing, because Massala Ntsimba has planned several finished products. Indeed, these products will be marketed in the following forms: fresh, smoked or salted.