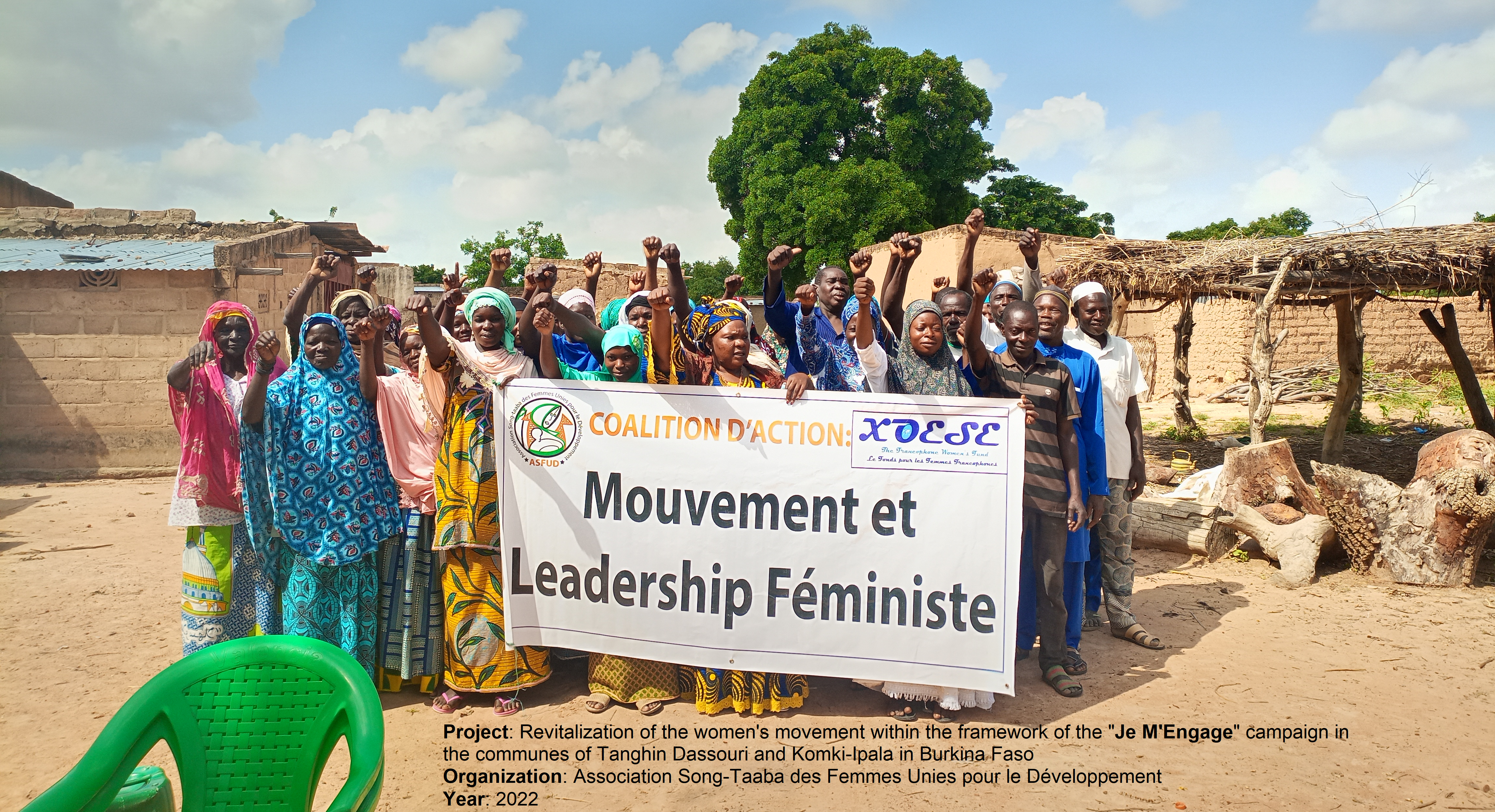 At the XOESE Fund, we develop innovative initiatives and provide financial and technical support to women's groups working on the ground so that they can bring lasting positive change that contributes to improving the lives of women and girls in Francophone countries.
Grant applications are received in two ways:
By call for projects :
We are launch calls for project proposals for the submission of project/program concept notes.
On request:
Invitations to submit projects/programs will be extended to organizations with which XOESE wishes to engage in partnerships to work on specific topics.
Our eligibility criteria
Minimum eligibility criteria
XOESE finances only:
organizations that identify themselves as women's or young women's organizations or networks,
organizations and networks led by women or young women,
Women's and young women's organizations and networks working at the local, national, sub-regional and regional levels in the targeted Francophone countries;
projects to promote the rights and well-being of women, young women, girls and older women, and gender equality;
Additional eligibility criteria
For grants over US$10,000 and/or multi-year grants, applicant organizations must meet the following additional eligibility criteria:
Be officially registered,
Have an internal administrative and financial system in place,
Have at least 2 years of existence and work experience in project/program implementation,
Demonstrate a willingness and commitment to contribute to collaborative initiatives aimed at strengthening the women's movement.