UAF Africa organised the second edition of its festival, "Feminist Republik" from 28 to 30 November. More than 500 feminists, activists and funders from 55 African countries gathered on the shores of beautiful Lake Naivasha in Kenya. The theme developed for this edition was: "Realizing Our Dreams: Restorative Justice as Feminist Practice.
The setting provided a place for expression of feelings, reflection, affirmation, remembrance, celebration, grieving, healing, change, activities, and the development of collaborative healing strategies.
During the 3-day festival, feminists and activists were able to meet and empower each other through artistic activities including dance, drumming, painting and music, entertainment, sports, healing practices (aromatherapy, group and individual therapy, etc.) and sharing of experiences, knowledge, cultures and energies.
As a sister fund, XOESE, the Francophone Women's Fund took part in such an event and brought two (2) of its recipients to this beautiful experience that allowed them to discover new ways of working, expand their network, connect to new energies and most importantly, strengthen their power and love as an activist.
One of XOESE's major contributions to the festival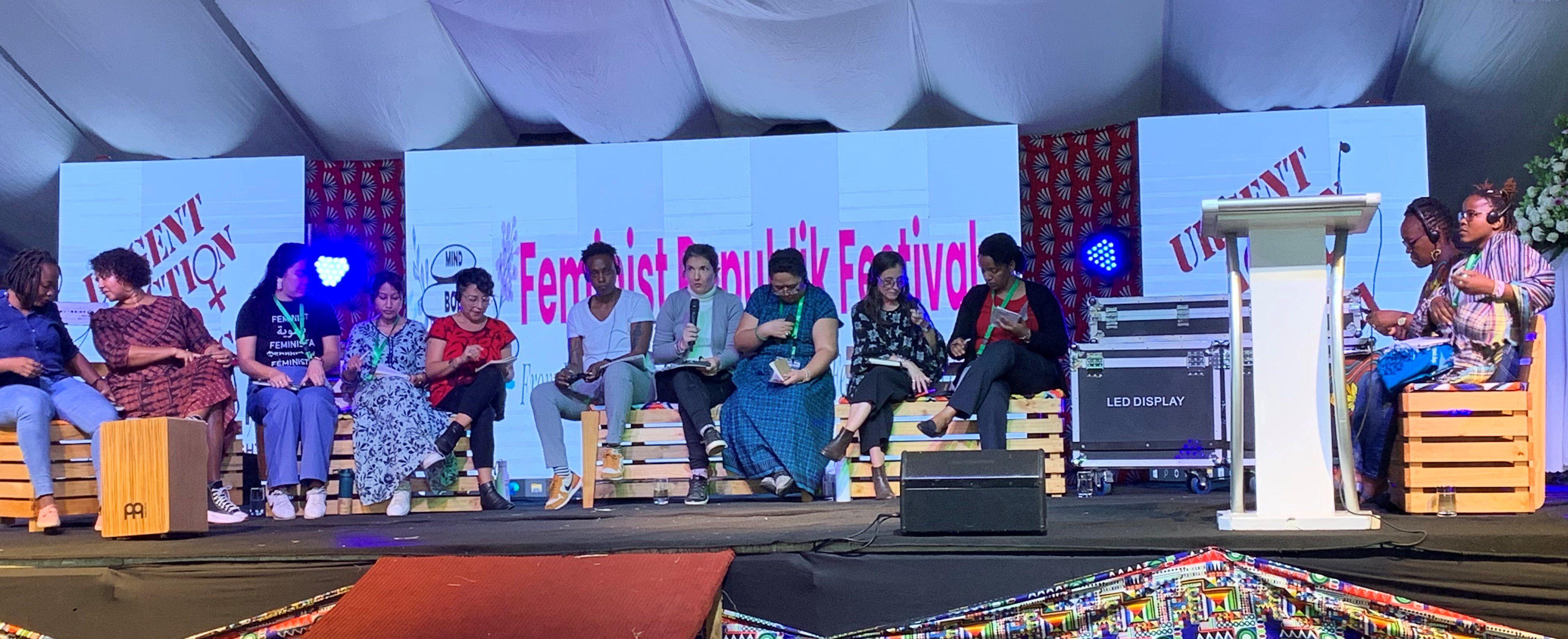 This festival was an opportunity for XOESE to further brandish its slogan "Together… We are Stronger!" during a session entitled: "Women's Fund and Feminists in the Spotlight" which focused on strategies for outreach to women's rights defenders and feminist collective healing, XOESE was fortunate to be among the panelists.
Pauline Seguelas, Program Manager for Grants and Resource Mobilization, highlighted the two main strategies for collective healing proposed by XOESE, namely :
the creation of safe spaces for exchange and listening for these recipients around the concerns and priorities of Francophone women's organizations, and
the XOESE Francophone Forum.
The latter is the flagship activity of synergy building, which offers a space where women, activists, feminists can connect, share, discover different cultures and thus benefit from each other in order to access collective healing.
The next edition is scheduled for November 2023 and it promises to be an exciting one.
How did you experience this and how will you share it?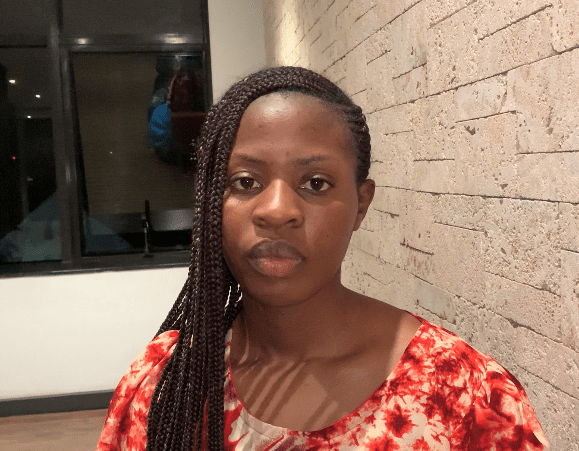 "Taking part in an event of this magnitude was an opportunity for us to embrace new cultures and practices of feminism and especially to discover collective healing. In addition, we were able to connect with other sister organizations working on the same issues as us, share our experiences and receive from them and expand our network of funders and this is extremely important for the continuation of our activities. All of this knowledge that we have gained, will be fed back into our teams and become daily practices for collective well-being in the workplace."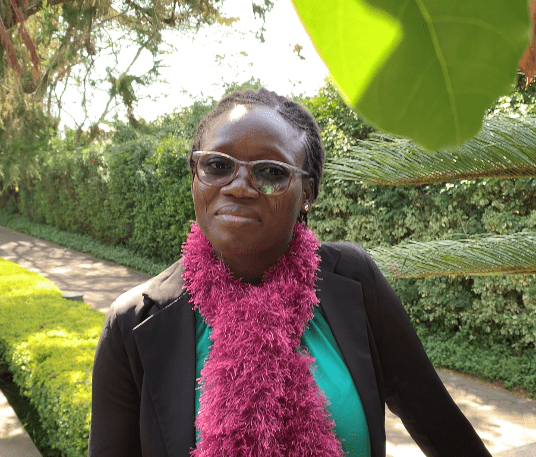 "I really enjoyed participating in this great feminist gathering, I learned about collective healing, personal and collective wellness, and I was marked by the focus of the discussions around wellness. An aspect that is often put on the back burner in our work. Many times we are at the front and take more care of others and forget that if we are unwell or sick, we will only communicate that unconsciously. So when I get back, we (the board, the team and I) are going to develop all these practices of collective healing and restorative justice and make it part of our daily habits in our work."