Since 2018, you have shared with us your projects, your ambitions, your stories and your successes. The implementation of your initiatives has improved the conditions of women and young women, but much remains to be done. In 2018, we made the commitment to accompany you as much as possible and we take back this commitment today.
We are growing and it is because of you, 
Without you, XOESE would not be the pioneering fund for Francophone Women of the Deep South and would not have such an impact on the Francophone women's movement. 
Today, we are opening a new page in history and we invite you to join us.
It is with great pleasure that we announce that XOESE is changing its logo and website.
Our new logo
Designed to reflect the mission and vision of XOESE, the new logo is composed of two elements:
A lettering that bears a letter "X" consisting of a backslash and three bars of decreasing sizes that act as a slash.

Three bars that represent women from different backgrounds, from different walks of life, who meet XOESE (the intersection with the backslash) and unite to converge towards the realization of a common goal.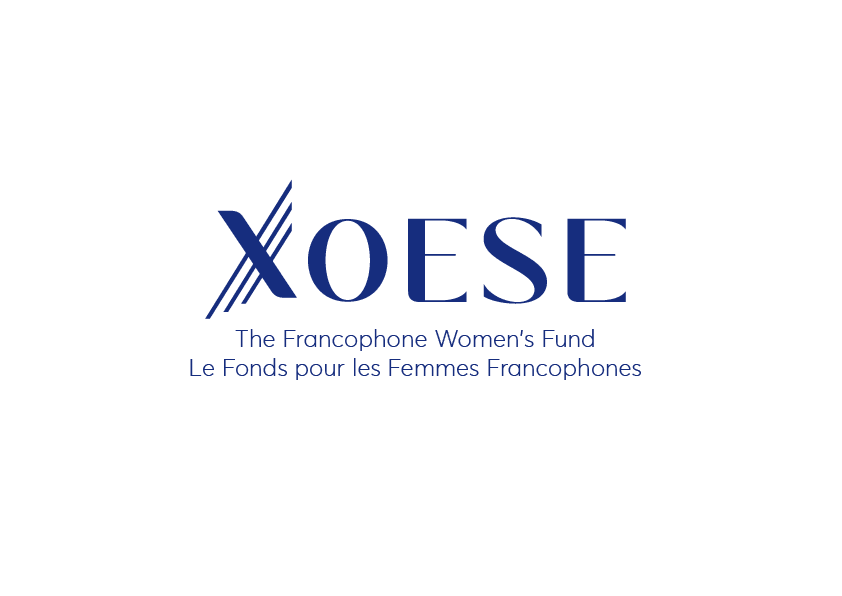 Our new website, xoese.org but better
With our new website, we want to make the impact of our actions more visible and strengthen our brand identity while offering simplified navigation. 
The XOESE Fund website will be the hub for all of the Fund's communications, including information on gender equality in Francophone countries, the scope of the Fund's work, funding opportunities and eligibility criteria, partnership opportunities, the latest news on activities and events, progress reports, updates and newsletters, case studies, partners the Fund is working with, apprenticeships, employment opportunities, and more.
On this new site, you will find:
The XOESE Fund presentation, 
Grant opportunities offered by XOESE
XOESE's past and current initiatives 
The impact of our actions through reports, testimonies and feedback from our grantee partners. 
THANK YOU FOR SUPPORTING US.