For 6 weeks, 31 representatives (presidents, directors, and managers) of francophone women's organizations in 12 African countries participated in the Tenono training initiated by XOESE to strengthen organizational resilience. This training allowed the beneficiary women's organizations to acquire the necessary skills to understand the principles of organizational resilience and to appropriate the different levers that support them, to develop tools for the organization that will allow it to go through crises and emerge from them with integrity and transformed, as well as to identify the resources that will activate, accelerate and perpetuate resilience. This training has proven to be a real asset for organizations in the face of the crisis caused by covid-19, which led to the collapse of several organizations.
The training took place online on the zoom platform with a participative and proactive approach offering game times (called "TENONO café"), discussion spaces (WhatsApp self-support group) and practical work (called TP TENONO). Each session included role-playing games, discussions and practical work.
Over the course of 6 weeks, the participants worked with each other on different themes, namely : 
The fundamentals of organizational resilience
The implementation of organizational resilience in my organization
Management styles that foster the emergence of resilience
Resource mobilization YES, but what is resource diversification?
Strategic communication and the adoption of new technologies.
On November 17, 2022, the last session of the #Tenono training was held. This session closed this beautiful adventure and opened the next stage of the Tenono grant, which supports organizations in the process of organizational resilience that is essential for the maturation of their organizations and allows them to apply all the knowledge acquired during the training.
This session was also moving, as each participant was able to share the environmental and political context and the difficulties in which she found herself during this training.
In addition, it was marked by the presence of @lucieLeLiard, Brand Strategist and Designer committed to the cause of women, who with the participants worked on the Tenono mind map.
This map is the summary of the training work, the different concepts discussed, the experiences shared, the love carried for each other, for the organization and the perspective pursued in the process of organizational resilience.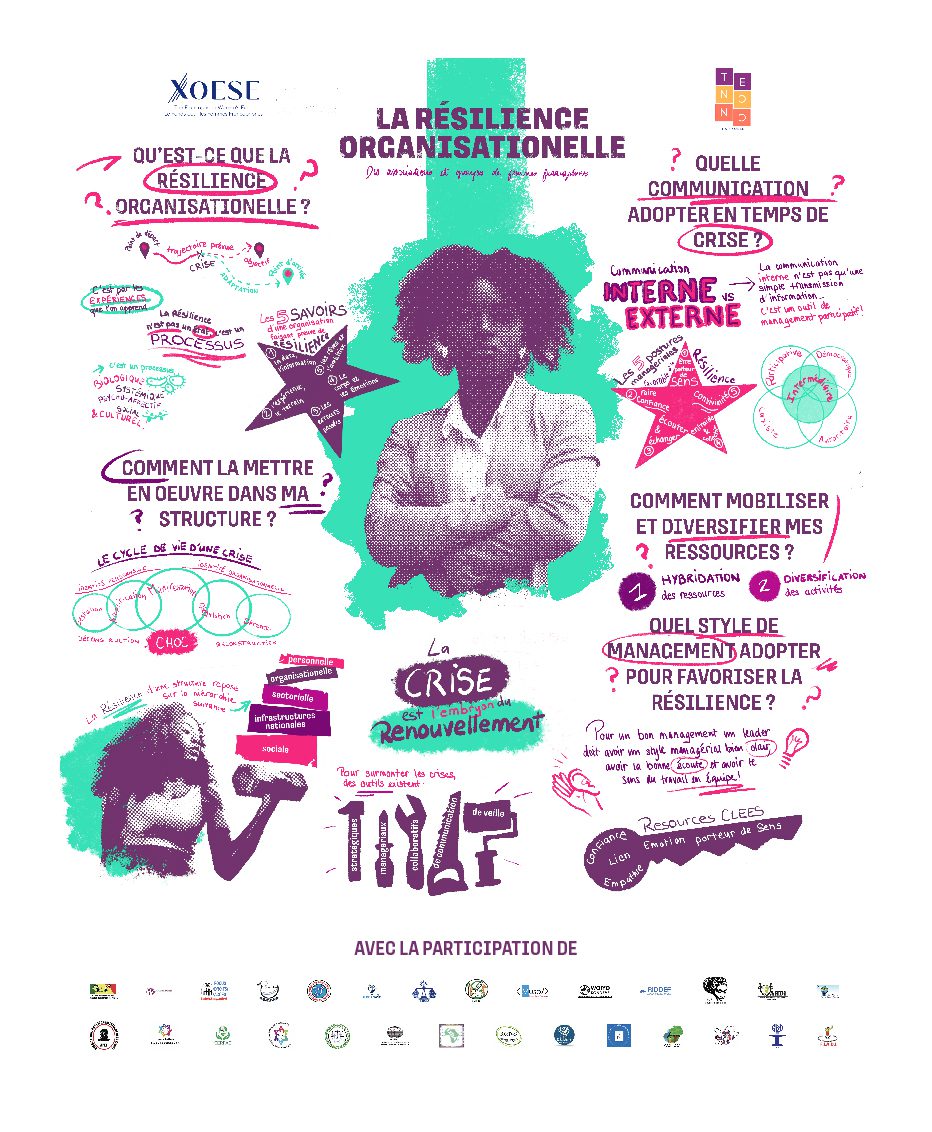 The training ended with the thanks of the participants and the speech of the trainer who praised the commitment, diligence and insight shown by these participants, and urged them to always be resilient in any situation they face and be innovative.
List of organizations represented at the #Tenono training
We present the organizations that formed the first cohort of the Tenono training.